Sponsorship
Choose from these exciting opportunities to find a program that resonates with you or your organization. You can apply your sponsorship to a single program listed below or contact us to create a sponsorship package to fit your company's promotional needs.
Sponsorship Opportunities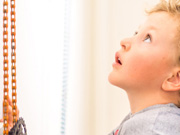 Through this summer-long exploration of art and science, Davis Arts Center becomes an interactive Discovery Center that evolves over the course of 8 weeks as a collection of collaboratively generated artworks come to life. Over 10,000 visitors participated in Discovery Art gallery activities in 2013 and many more attended additional events in the community.
Large collaborative murals created through Discovery Art have been displayed at the California Energy Commission, Genentech, and the Mondavi Center for the Performing Arts. Sponsors who would like to discuss commissioning a site-specific artwork for their location are encouraged to contact us.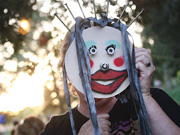 In this high-energy event, teams of artisan gladiators compete for the coveted "Trophy du Trash" in a timed "sculpt-off" using recycled materials. Spectators enjoy food, beer & wine for purchase, while rooting on their favorite teams and listening to upbeat music. Businesses, schools and other organizations gain wide community visibility while providing a fun team-building activity for family, friends & employees – in addition to promoting our community's commitment to reduce, reuse and recycle.
Note: Junk2Genius was on hiatus in 2013.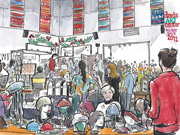 Over 70 artisan vendors sell exceptional, hand-made products, from scarves and clothes to toys and jewelry – all unique works of art. With items from $2-$200, there is a holiday gift for everyone! The Children's Secret Store attracts over 500 kids ages 3-12 to shop – all by themselves – for parents and loved ones. In one weekend, over 5,000 people come to the Art Center to shop for unique gifts and enjoy the holiday spirit.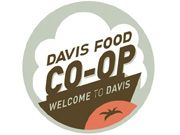 The Tsao Gallery in Davis Arts Center hosts rotating exhibits by local and regional professional artists, including an annual juried show by members of the Association of Clay and Glass Artists of California, held each spring in conjunction with the California Conference for the Advancement of Ceramic Arts which brings thousands of visitors to Davis. The Gerald Wooliever Senior Juried Show awards scholarships to deserving high school art students, and other annual exhibits benefit community groups like California Duck Days and the Davis School Arts Foundation. The variety of artists and community groups represented ensures that gallery sponsors gain visibility in a wide sector of the community.
Thanks to our 2013 gallery sponsor, the Davis Food Co-op!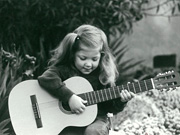 The intimate, 125-seat Atrium at the Arts Center is a unique venue in Davis, where music lovers of all ages enjoy the range and beauty of the classical acoustic guitar. Begun in 2009 and organized each year by local composer and teacher Matthew Grasso, this spring series has brought a wide variety of individuals and ensembles from throughout the region offering both traditional and contemporary works.